I will have to come clean and say the ill feeling is NOT from the season and the flu bug......I made chili last night(two pots....a pot with meat and one for me with the tofu. I had to try it again...still hate it! hehehe)
I ended up having a few beers and NO chili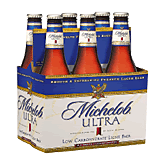 ...actually, I did not eat anything yesterday, except for two wasa light wheat crackers.
I am a lightweight now on the booze and so my ill feeling is of my own making, jus so ya know. lol
I woke up last night at 11:30, sick and empty feeling. I was up all night waiting for the inevitable...it nevah happend. Even as sick as I felt, I was thinking how great a fried egg sandwich would be. lol I would of ate one to, had someone actually cooked it for me.
I had my oatmeal this morning, but want summin sinful, like a McDonalds cheeseburger.
My eating has been on track and I am not gonna ruin it, but still*****